BACKLIT PRINTING
We print a lot of backlit. We import our material directly from South Korea to save you money and so we can control the quality of our printing. From the beginning, Pixelwerx has provided backlit printing to the world best brands and executed projects large and small.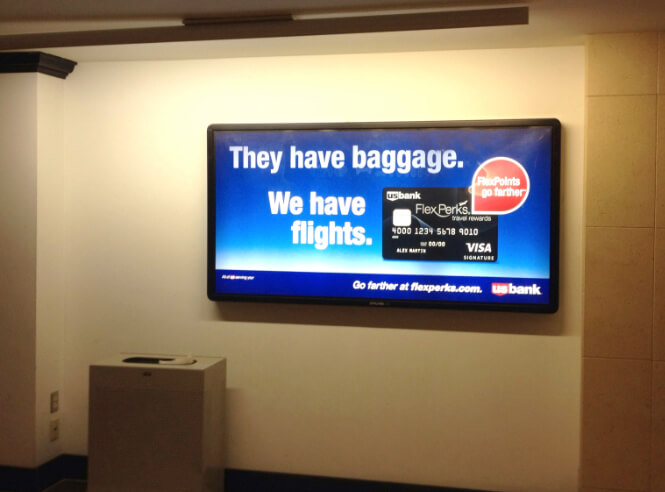 PROMOTIONAL WRAPS
We typically produce vehicle wraps with top of the line materials and take great care to install the graphics to last years. Promo wraps are a different animal. There are a host of more affordable materials, techniques that can quicken install times and plans that can get your OOH project to post on time.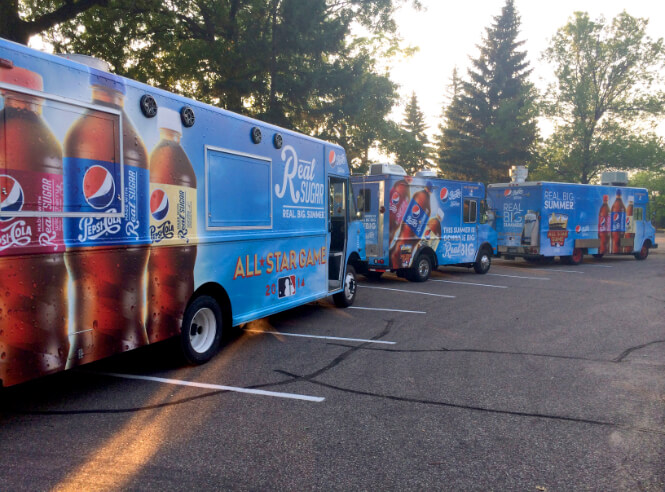 TEMPORARY WALL WRAPS
You want your OOH wall wrap to stay up, but not destroy the wall. This is a unique challenge that we have solved hundreds of times. Each project is different. Unique walls, unique approaches. With many materials at our disposal, installers with the experience to diagnose the wall in question, we can get your advertising message up on time with a successful execution.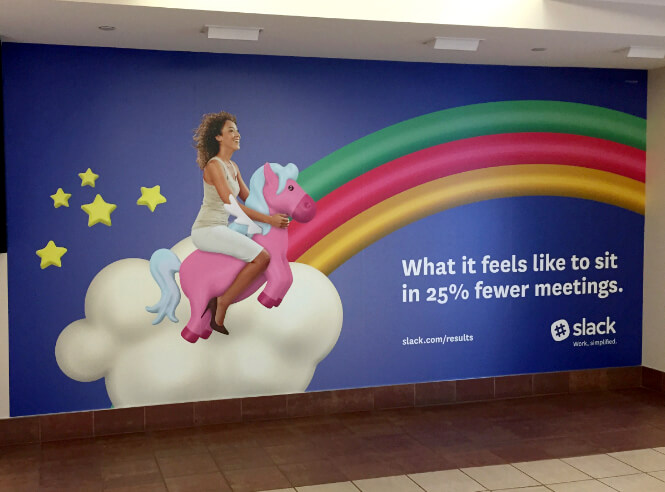 FLOOR GRAPHICS
Floor graphics are an awesome way to grab attention. Hundreds of small targeted messages or one giant area covered, we've installed many types of floor graphic projects. Often times floor graphics can be combined with other formats to create dynamic areas to deepen the advertising message. We have the UL listed, slip resistant materials that safely bring your message to the masses.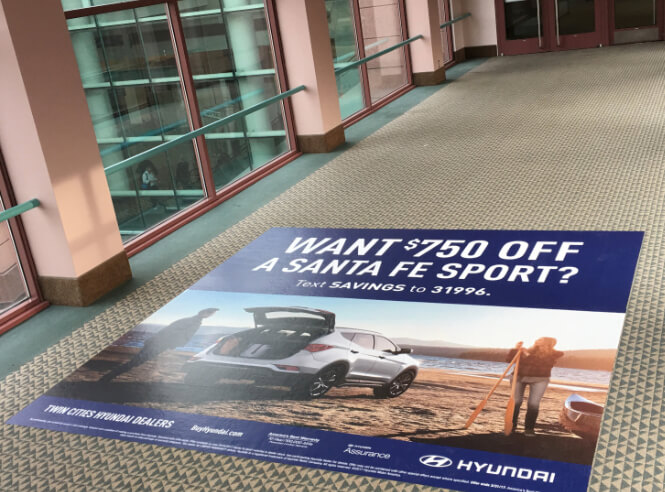 TAKE OVER ADVERTISING
Dominate an area with attention grabbing, multi format graphics and design. A super impactful result can become a spectacle that leaves a deep impression.