STADIUM GRAPHICS/PRESS BOX WRAPS
Football stadium graphics, basketball arena graphics or any sporting venue graphic project is perfect for us! Super impactful and great at increasing school pride. We use durable materials to hold up to weather, sun or curious kids!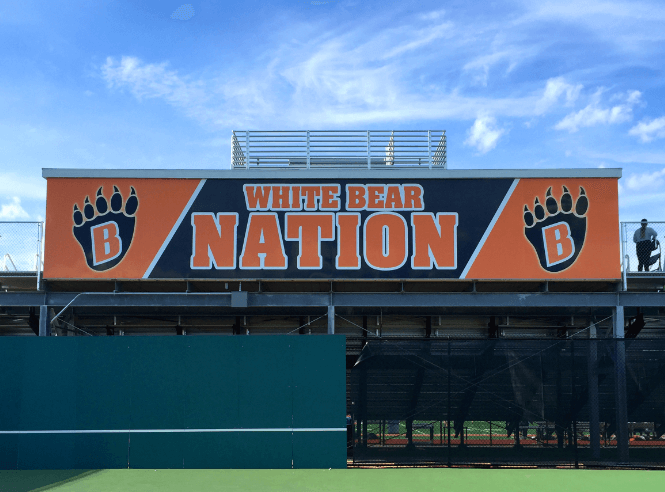 HALLWAY GRAPHICS
Give your school hallways a pop of color, an inspirational quote or anything you can imagine to liven the space. Durability can be a concern – we have the materials that will hold up.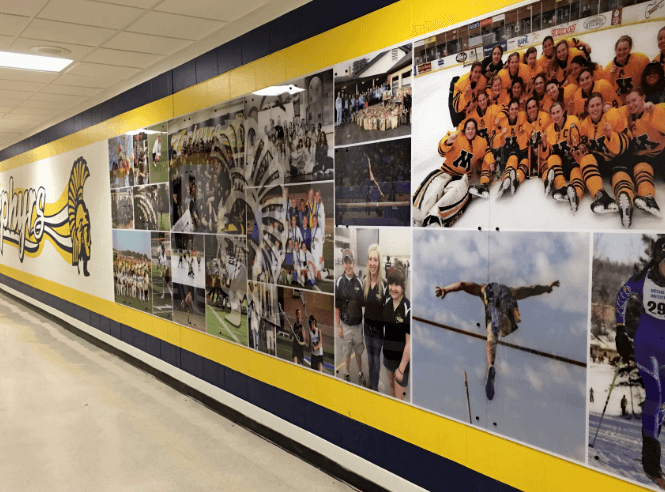 BLVD BANNERS
Allow your outside spaces to come alive with boulevard banners. Great when used along walking paths, parking lots and near stadiums. Banners can be used to deliver a message, give directions, inform, recognize or simply beautify.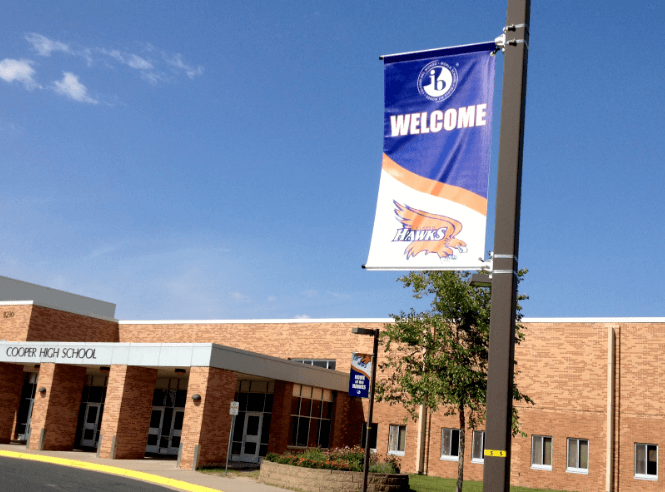 WINDSCREENS
Long stretches of fencing can be dull and uninviting. We can help add your school colors, logos, motos and more. We use a banner mesh material that allows wind to pass through for durability. Our UV protected inks have a long life outdoors and we finish the banners in a variety of ways.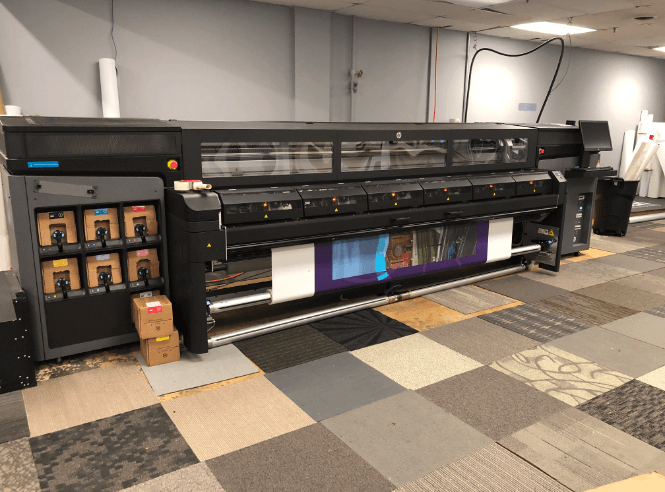 RECORDS BOARDS
Give your student and student athletes something to shoot for with custom records boards. Great for times to beat, weights to overcome and grades to shoot for. Records boards and achievement walls are a great way to recognize the achievements of motivated kids.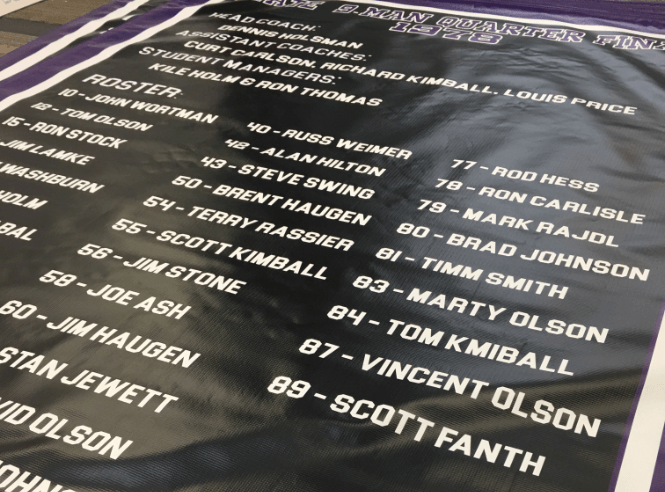 HALL OF FAME WALLS
For those alumni that have gone on to achieve great things, we can help you develop hall of fame areas within your school. Hall of fame displays are a reminder to kids that great things can lie ahead for them and a way to honor former students. We utilize our in-house fabrication capabilities of laser cutting and etching, printing, routing and others.